10/9/2019 4:59:23 PM
Two meteor showers to appear this week
According to CNN, shooting stars and fireballs could create quite a show in the night sky this week courtesy of two meteor showers, namely Draconid and South Taurid.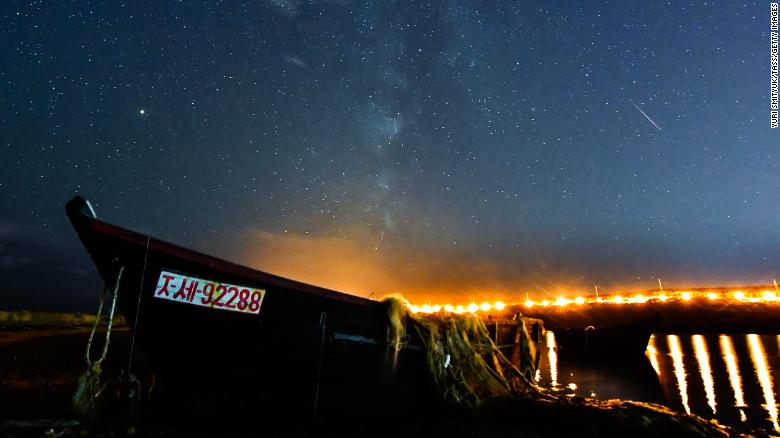 A meteor streaks across the night sky over Russky Island during the Draconid meteor shower in 2018.
The name Draconid is given because the meteors appear to be coming from the direction of the constellation Draco the Dragon. It is created by debris from the comet 21P/Giacobini-Zinner. 
The Draconid meteor shower will be active through October 10, although Tuesday night might afford the best view, reports CNN.
Meanwhile, according to the American Meteor Society, the South Taurid meteor shower, caused by debris from Comet 2P/Encke, is expected to peak on the evenings of October 9 and 10. 
The South Taurid meteor shower will last through November, averaging about five meteors per hour.
According to CNN, the best way to view the meteor shower is by sitting in a reclining lawn chair or lying on your back and looking up at the sky with a wide view. No special equipment is needed, but if you want the best view, it helps to be as far from artificial light as possible.
For people living in an urban area, CNN suggests to take a drive to avoid city lights, which can make the meteor shower seem faint. 
( VNF )